The target demographic in the numismatic (coin collecting) industry is white, middle aged to older males. The general branding guidelines for the company are using colors within a more masculine color scheme like blues, purples, reds. Imagery leans more towards upscale, masculine, and modern.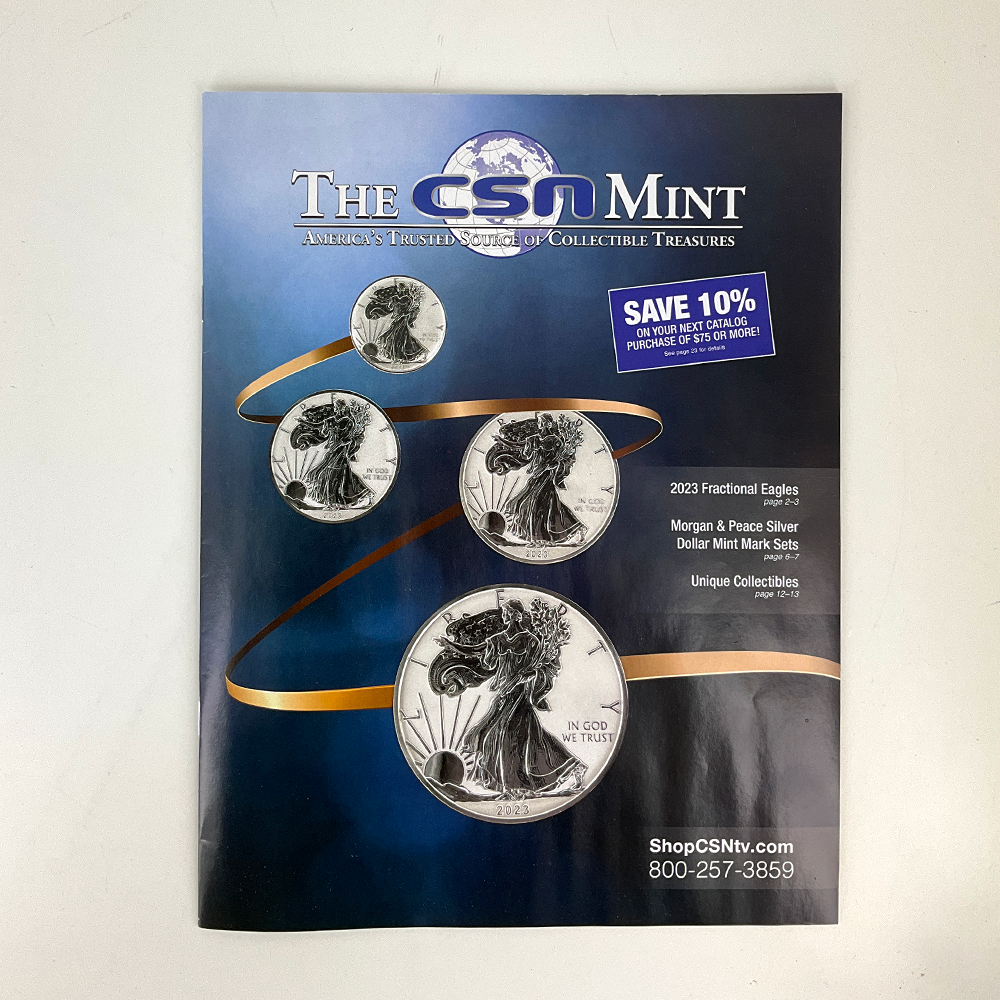 Going into this project, I asked for details on previous catalogs and their typical guidelines, process, and timeline. The catalog in the past had traded hands often between designers and who was the ultimate project lead. Therefore the actual process depended on who was working on it so ultimately I was creating the process from scratch.
While my manager worked with the product manager to collect the products to be included, I looked through previous catalogs and figured out the spreads that were consistently used in order to have a starting point. Between the 3 of us we filled up 22 pages with products and I was able to get to work.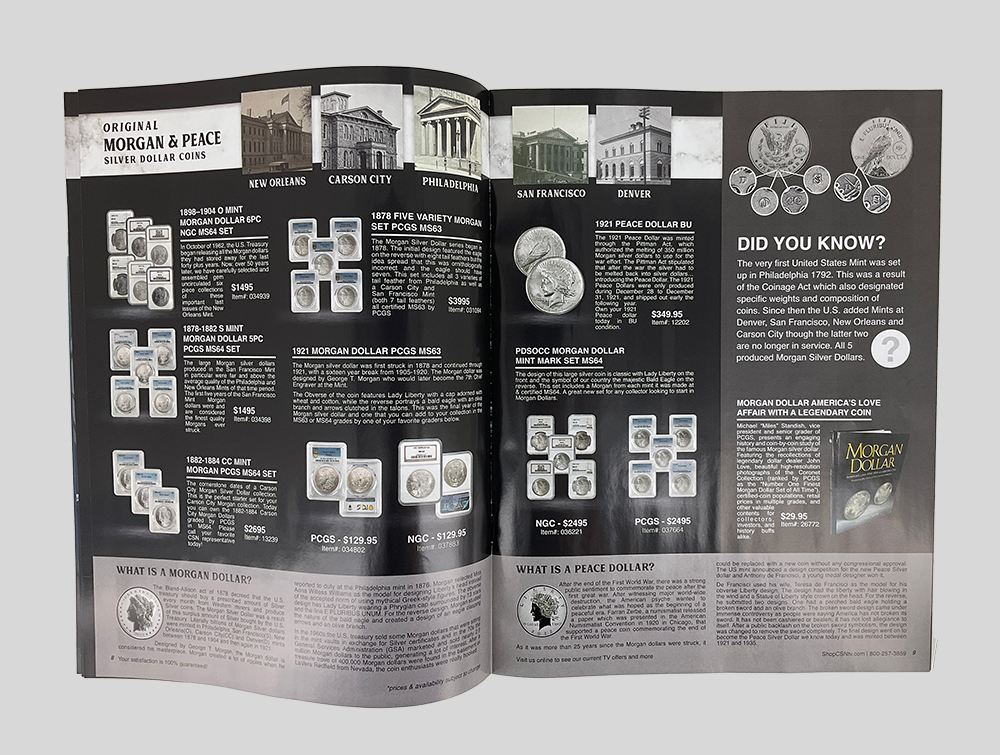 A secondary demographic to CSN are people new to the hobby. I had a unique perspective coming from outside the industry and use it often to point out ways we can help relate to our current market and target new numismatic enthusiasts. I did this by creating space in the categories for educational elements. Fun facts, broad historical references, and small details help make it so anyone from an experienced hobbyist to a random person off the street could pick up our catalog and be drawn in.
Timeline
From start to finish, the printed piece in this project was completed in 9 weeks. This included all design, all layout, all edits and revisions. I am the graphic designer and merchandise photographer so any items that weren't photographed needed to be taken and edited for the catalog.
After the printed piece was completed, I then made sure each item in the catalog had corresponding web images. My manager added whichever items were missing to the website and I was able to take each of these pages to make a linked up digital version of the catalog.
Socials
I created social posts that showed entire spreads to get users interested in visiting the website to view the catalog. Since the entire digital catalog is linked, this made it easy to convert social media views to dollars spent on our website or by customers calling our sales representatives.