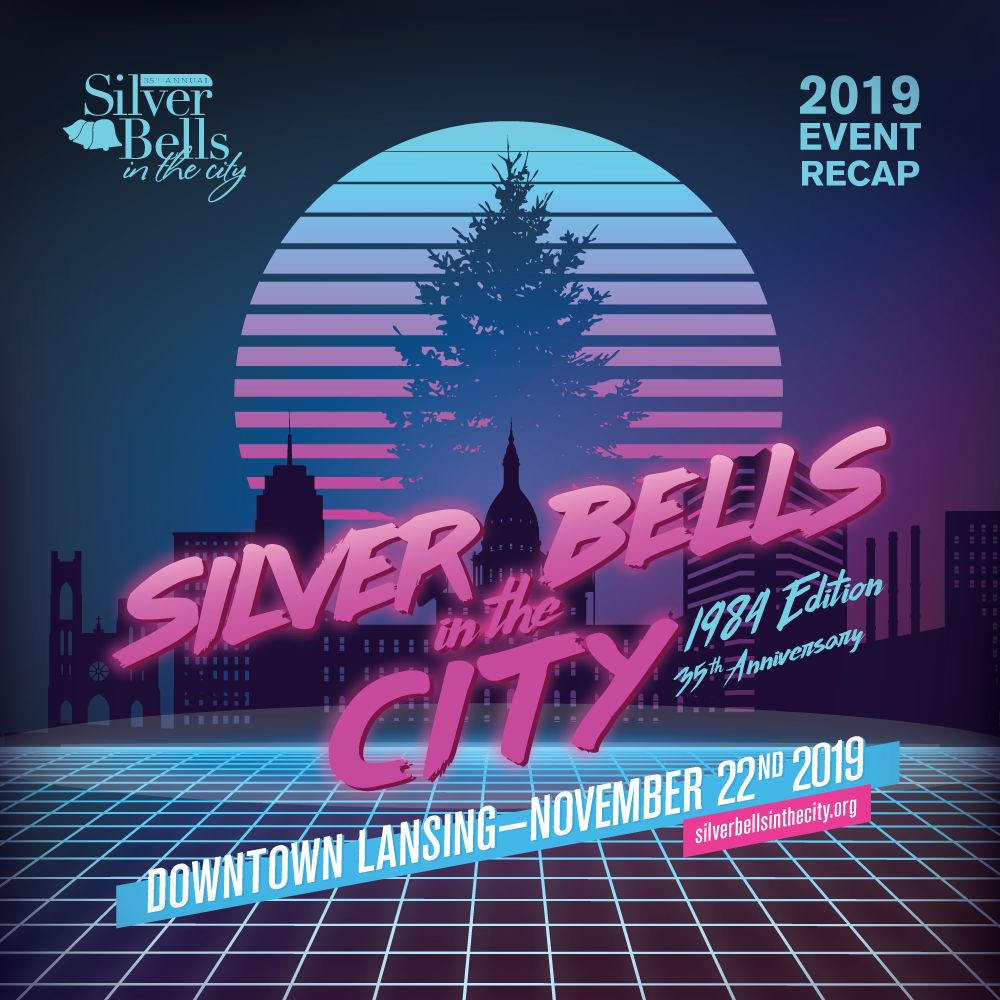 2019 Silver Bells in the City Recap Report
LEPFA gained management of Silver Bells in the City in 2019, and I worked with the Director of Special Events & Programming to provide art direction to a local design agency. The event started in 1984, and since throwback event themes are very in right now we decided to capitalize on that trend and do a throwback to the 80's.
Once the poster concepts were completed (Silver Bells in the City is part of an event series including the Silver Bells 5K Run/Walk, and Brunch with Santa), I lead in the production of the social media, digital advertisements, and print advertisements with the help of a graphic design intern.
I then had the pleasure of designing the recap report and was able to have a lot of fun with the design. It was one of my favorite projects in awhile.
See the full recap report here.