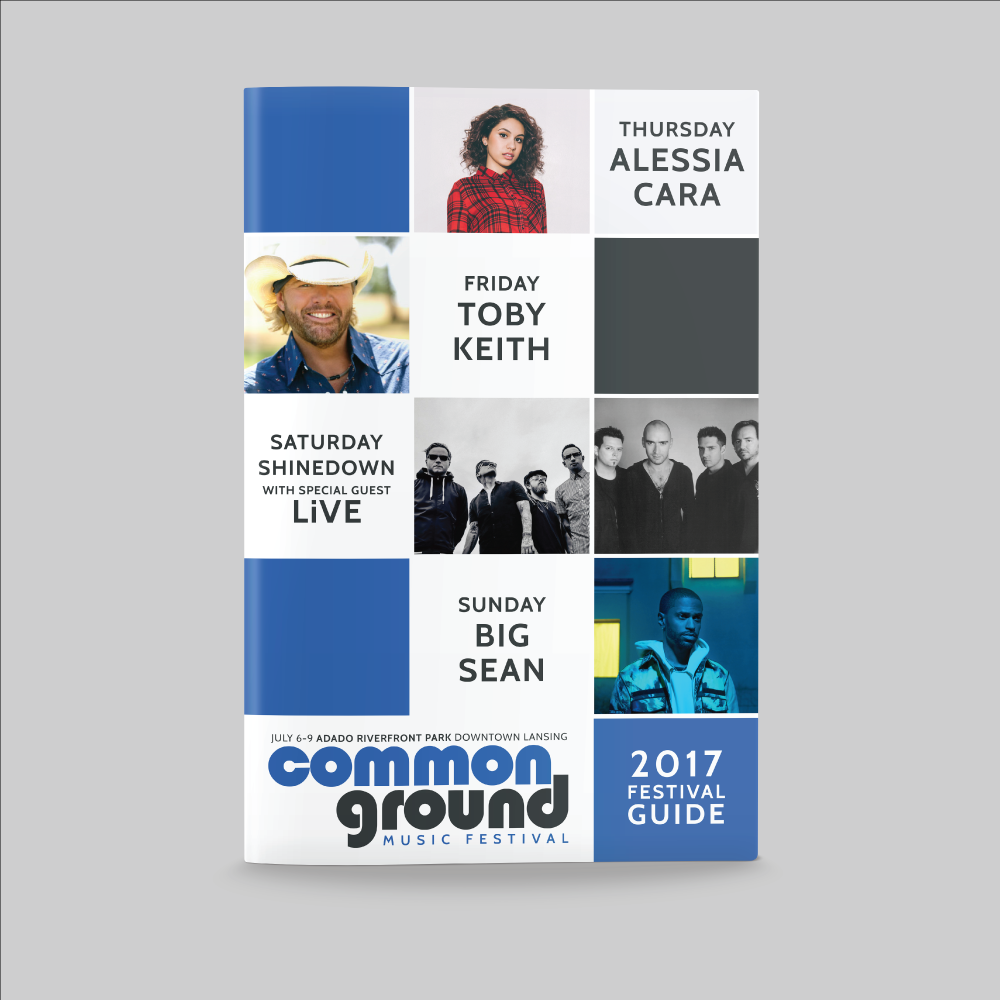 Festival Guide for the 2016 Common Ground Music Festival
The festival guide for Common Ground Music Festival has information necessary for attendees, including the lineup for each day, safety information, and a map of the festival grounds. Advertisement space was saved for sponsors, and the design was adjusted when need be to make sure all the ads could be included.
I was the sole designer of this festival guide, and collaborated with the marketing director and sponsorship coordinator of the festival production company to ensure its completion.
See the full festival guide here.